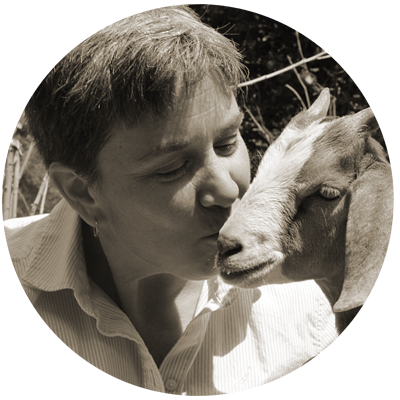 Jean Harrison
Founder & CEO
Jean grew up raising champion and top milking dairy goats with her family in Northern California. Applying skills learned in a later career as a software product development manager, Jean launched EasyKeeper to help producers be more efficient in collecting, organizing and analyzing the data required to breed the best goats and get the best returns possible.
More about this goat-loving visionary
Jean started her first business enterprise, Coastside Dairy Goats, at the age of 13, kicking off her long-time involvement in the goat industry. After leaving the family ranch as a young adult, Jean managed a 60-head herd of dairy goats in Oregon. After an impressive military career, she graduated (summa cum laude) from the University of Utah then moved on to a career as a software product and project manager, culminating in a Director of Engineering position with a cutting edge San Francisco digital engagement firm.
Having developed numerous software-as-a-service (SaaS) websites for clients, Jean recognized the need for a SaaS tool for herd managers… and EasyKeeper was born. Jean is passionate about combining her love of livestock management with her ability to envision and create high quality web-based software applications.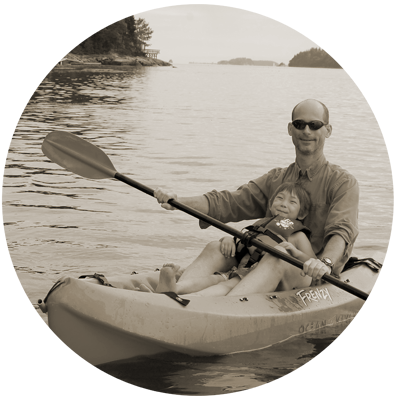 Thomas Burnham, Ph.D.
Chief Marketing Officer
Thomas brings analytical training, entrepreneurial experience and a passion for marketing and customer service to his role of guiding EasyKeeper's strategy and its customer communications.
More about this marketing polymath
Thomas has served as a U.S. Peace Corps management consultant in rural Paraguay, a Key Metrics Analyst with MCI Telecommunications and a Professor of Marketing at Santa Clara University. He has been instrumental in the growth of two Reno-area technology start-ups: TerraCore International, which provides hyperspectral drill core imaging services and Spot Devices, a crosswalk warning system manufacturer which he co-founded in the Bay Area and sold nearly a decade later.
Thomas graduated with a B.A. (cum laude) from Rice University and he earned his Ph.D. in Marketing Strategy from the University of Texas at Austin. He currently teaches marketing as a Visiting Professor at the University of Nevada, Reno.
As Chief Marketing Officer at EasyKeeper, Thomas strives to maximize the value that the company provides its customers.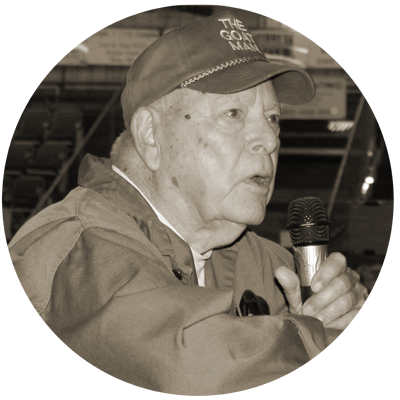 Dr. Frank Pinkerton
Advisor
Frank is one of the industry's most highly regarded educators on meat goat nutrition, marketing and management.
More about "The Goat Man"
Frank is an East Texas native who earned his Ph.D. in ruminant nutrition from Texas A&M University in 1967. After a storied career as an animal science professor and researcher in the U.S. and Asia, Frank retired from academia in 1993. After retiring, Dr. Pinkerton managed his own meat goat herd in east Texas until 2004, while undertaking intermittent extension and research assignments with the USDA Ag Marketing Service, Prairie View A&M in Texas and LSU.
While his current focus is on meat goat on-farm performance testing programs, he has extensive experience with dairy and Angora goats. His monthly column "Frankly Speaking" is one of the most read articles in Goat Rancher magazine.
Frank shares over a half century of goat expertise and the embodied voice of the industry in his role as Advisor at EasyKeeper.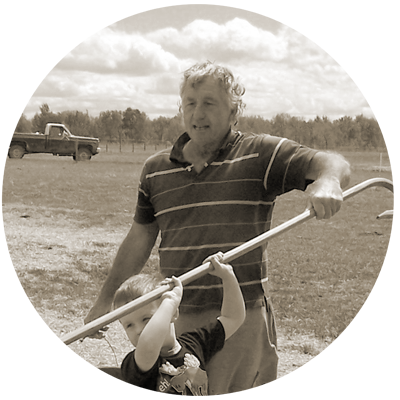 Brian Payne
Advisor
Brian introduced the meat goat to North America and led the effort to authenticate goat registry pedigrees based on DNA analysis.
More about this industry innovator
Brian began his career in the feed industry, progressing from territory sales and marketing to sales management, and finally to managing feed mills. His love for livestock and an ambitious search for new opportunities led to production, sales, and public relations positions in the hybrid swine industry (Pig Improvement Canada).
The growth of ethnic markets in North America created a demand for goat meat, prompting Brian to form Keri-Rose, a consultancy that introduced Landcorp's Boer goat to North America in 1993. Further consultancies expanded Brian's experience to include pasture poultry, vegetables and direct marketing through farmer's markets.
Brian's current passion is Savannah goats, a breed he established in North America using the embryo transplant process. Brian is the Managing Director of the North American Savannah Association, the first goat registry in North America to use a DNA system to authenticate pedigrees.
Brian brings decades of experience improving goat breeds and his deep relationships in the industry to his role as Advisor at EasyKeeper.
Kraig Stemme, DVM
Advisor
Dr. Kraig Stemme is owner of Lake Fork Kikos and lives on the shore of Lake Fork near Alba, TX.  Prior to his retirement, Dr. Stemme was employed in veterinary technical services positions at Zoetis, Synbiotics, and Merial.
More about this performance minded goat pro
After graduating from the University of Missouri, College of Veterinary Medicine in 1973, Dr. Stemme spent twelve years in private clinical veterinary practices in Missouri, Arizona, and Kentucky.  While in private practice, he conducted clinical research trials for Bristol (torbutrol) and Syntex (fenprostalene.)  Dr. Stemme has authored several technical bulletins, participated in research studies, and presented papers at national and international symposia.
Start your complimentary trial today
Your 30 day trial gives you access to all of EasyKeeper's features. Once your trial is over you can choose the service plan that's best for you.
Your trial is completely risk-free. We won't ask for your credit card until you are ready.
No download required. Access your records online at any time on an internet-connected device.
Affordable monthly and annual pricing plans. No commitment, cancel anytime.
Learn more about our plans and pricing
Have questions? Visit our Q&A page.
Once your trial has ended, you will be asked to provide your credit or debit card information to continue using the service. You can cancel your trial anytime during your trial period by going to the My Account link in your EasyKeeper herd management interface.